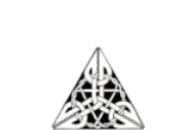 "Another enthralling effort from one of the greatest talents around."

-

Live Music Scene. Read more Quotes


Eight Your Nature (2008/2011) Click to hear tracks from this album.

:::::::: Click Here for News about Eight Your Nature 2 ::::::::

'Eight Your Nature' (Chinese Whisper of H&H (Hollingsworth and Hollingsworth) reflecting dual human nature; 'H' being the 8th letter of the arabic alphabet; 8 also being the number of Trigrams in the I-Ching), and a lucky number in China where the 2008 Olympics were launched on 08/08/08.

"he gets more dynamics out of his acoustic guitar than many are capable of on electric."
- Van Casey - MUSIC AND SPIRIT

The first album is available for mp3 download from Soundclick for just $3.99.

CD One - Archive and Live - tracklist:

1. Rumi 4.40
(written 2004) (improvisation using words of Jalal ad-Din Rumi, the 13th Century Sufi poet)

LIVE
2. In your Own Time* 5.07
(written 2003)
3. Greeting the Sun** 3.25
(improvisation)
4. Mothership* 5.53
(written 2007)
5. How Long Blues improv* 5.45
(based on songs by Leroy Carr (1905-1935)
6. Release 6.55
(written 1993) Two Rivers Festival, July '08)
7. Under the Water & Over the Sun** 3.34
(unfinished)
8. Time Rolls On 7.49
(written 1991) Hat & Feather, Bath. Oct '01

"December Demo" 1991
9. What about Now? 4.29
(written 1991)
10. Taken Down 4.10
(written 1991)
11. Write it on the Door 7.48
(written 1991)
12. Beaten Out 3.35
(written 1990)
13. Vertigo 9.27
(written 1991) with Nick Birdsall on additional lead guitar and harmony vocals.

Epilogue
14. Bad Scene for the Fish 6.01
(written 1992) Improvisation from written lyrics, with Andy Hunt (Solar Bud) on acoustic guitar.


* The Royal Oak Festival, Bath. July '08
** Marek's Dome. July '08


Release Schedule

CD One (Archive and Live)
release date 08/08/08.

80 minutes of music for £8.

CD Two (Studio)
The project has been shelved (details), but the project is available here on Soundclick. 8 songs for $4 on Soundclick. Tracklist:
1. Deny Denial
2. Under the Water and Over the Sun
3. Mothership
4. No Mystery
5. Two and Two
6. Release
7. Our Own Little World
8. They're Us




Rumi free download
Oct 04
Eight Your Nature
2004
Listen
Read
In your Own Time
Feb 03
Eight Your Nature
2008
Listen
Read
Greeting the Sun
Jul 08
Eight Your Nature
2008
Listen
Read
Mothership
Apr 07
Eight Your Nature
2008
Listen
Read
How Long Blues improv
Jul 08
Eight Your Nature
2008
Listen
Read
Release
Feb 93
Eight Your Nature
2008
Listen
Read
Under the Water and Over the Sun
Jul 08
Eight Your Nature
2008
Listen
Read
Time Rolls On
Aug 91
Eight Your Nature
2001
Listen
Read
What about Now? (1991)
Nov 91
Eight Your Nature
1991
Listen
Read
Taken Down (1991)
Dec 91
Eight Your Nature
1991
Listen
Read
Write it on the Door (1991)
Oct 91
Eight Your Nature
1991
Listen
Read
Beaten Out (1991)
Oct 90
Eight Your Nature
1991
Listen
Read
Vertigo (1991)
Oct 91
Eight Your Nature
1991
Listen
Read
Bad Scene for the Fish
Jul 92
Eight Your Nature
1992
Listen
Read

Buy 'CD One' direct from James securely online with Paypal for £8.88 incl. postage.









For Form is Void and Void is Form
~~~~~~~~~~~~~~~~~~~~~~~~~~~~
Now
We are
Tumbling Down
And Glancing up
Outside of our Minds
Chancing to glimpse a view
Searching for Significance
As the Symbols go Flying By.
~~~~~~~~~~~~~~~~~~~~~~~~
[27/07/08 - 8 lines from 1 to 8 syllables]








::::::::::::::::::::::::::::::::::::::::::: EIGHT YOUR NATURE 'CD One' :::::::::::::::::::::::::::::::::::::::::::

One of many scattered memories from one of the most bittersweet weeks of my life was when I drove past a humble pub in Dorset and noticed to my great disappointment that I'd just missed a gig by James Hollingsworth. I'd recently reviewed his 'Coming Home to Stay' album and had been drawn in by the unbelievable passion that oozed from every pore of every melody. Hollingsworth doesn't play by the rules – his albums are not a snapshot of his songwriting at a particular time, but each one features a collection of songs seemingly spanning almost the entirety of his time as a musician. 'Eight Your Nature' is no different. It is what would commonly be referred to as an odds and sods collection, comprising various demos and live recordings from different venues and different eras. With that in mind, I wondered if this CD would be in any way cohesive and whether or not this would matter. In the event it turns out that I needn't have worried in the slightest. It would appear that every single one of James Hollingsworth's songs shares the same certain something that makes it undeniably his own. In the same way that Devendra Banhardt's albums can sometimes be rather on the epic side, but each and every song simply couldn't be by any other artist when you hear it.

Opening track 'Rumi' is described as 'an improvisation using the words of Jalal ad-Din Rumi, the 13th century Sufi poet,' which would make many scream "Pretentious bugger" whilst a horde of naïve young ladies swoon at this sensitive soul's boundless depth and wonder. However, in reality it is an interesting subtext to what is a wonderfully captivating piece of music and an excellent appetiser for a gaze into the James Hollingsworth live experience. Something most notable here is that the audience seem stunned into silence during the performance, which is not hard to imagine given the voice that seems to drill a hole in your skull, although it has the good grace to drain off any excess liquid and cover said hole back up again, leaving you refreshed and rejuvenated. I could quite possibly dedicate a paragraph to any of the tracks on offer here but I'm sure you all have a busy day ahead so allow me just to mention that 'Greeting the Sun,' a live improvisation, was particularly diverting. I was willing it to continue for far longer than it actually did so I could follow the journey. Now, anyone who attended one of the legendary DJ Derek's reggae nights at Bath's Hat and Feather pub would surely agree that this venue has atmosphere. Therefore it disappoints me that I missed another Hollingsworth gig at this very venue during my time at university. 'Time Rolls On', which is a recording from that very gig, is James Hollingsworth at his structure defying, zoned out best.

As for the demos, the songs may be seventeen years old but this matters not in the slightest when they are so perfectly realised. I'm not a huge fan of the comparing of vocalists to other vocalists but at times during this CD I thought of Robert Plant in one of his more folky moods and occasionally of Love's Arthur Lee. What impresses me the most is the way that Hollingsworth's voice possesses the same level of passion no matter the intensity of the delivery. 'Beaten Out' ploughs a more psychedelic furrow than anything I have heard of his so far, with some kind of phasing on the vocals and a guitar that sounds like it was somehow distilled from an uncharacteristically mellow mushroom trip. 'Vertigo' clocks in at a colossal nine and a half minutes and was, probably not intentionally, made to close the Sunday night of a festival and send the masses home with a suitably awed expression as well as the requisite warmth of heart to queue patiently on the way out. Closing the CD is the stripped-down 'Bad Scene for the Fish' – a bluesy improvisation that gives the effect of the much welcomed 'cool down' function on any good treadmill.

I wonder if James Hollingsworth has infinite treasures stored away in his songbook and will still be releasing them twenty years from now when even the most humble country inn will be a cocktail bar and the clientele will have metro haircuts to go with their tweed jackets and Wellington boots. If so there will be at least one pure, untainted thing to hold on to. Another enthralling effort from one of the greatest talents around.

- Dave Urwin, Live Music Scene


::::::::::::::::::::::::::::::::::::::::::: EIGHT YOUR NATURE 'CD One' :::::::::::::::::::::::::::::::::::::::::::

JAMES HOLLINGSWORTH ... James is probably a better guitarist than singer. Before you think I've insulted him, you might just listen to his dynamic voice. But while being stunned with the sheer power of his voice and range, don't forget to pay attention to his guitar work and remember I told you, he's a better instrumentalist. Virtuoso is not used lightly here, he's just got that miracle touch that makes you think he's a whole guitar section than merely one man. He's just produced a new release, EIGHT YOUR NATURE, that's typical of James' eclectic mind and spirit. It chronicles his musical journey through the years with non-studio produced songs, often from live ventures. He's brilliant in showing you that what he does as a musician is often 'instant' and 'fresh' and to go back into a studio setting to recreate what was 'genius the first time' would be simply dishonest. It's his honesty, especially in his opening number, RUMI, that has continued to draw me to him. The process of this release is best served by reading about it in detail on his site, www.JamesHollingsworth.com or by visiting his MySpace page.

- `EDENvision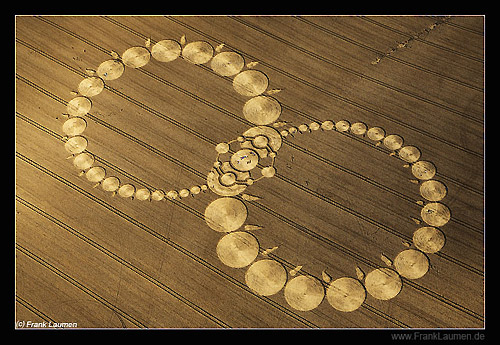 Figure of Eight/Infinity Crop Circle that appeared at Milk Hill, Wiltshire on 08/08/08.


The picture is from www.cropcircleconnector.com. The crop circle design depicts Lunar phases.



NEWS
30/06/2013 - James says: Well, it's been a long time since I released Eight Your Nature 1 and I promised a follow up. In 2008 I put a lot of effort into recording the second, studio, part of the album and realised that the recordings were full of computer glitches, so I had to start again. After moving house and reconstructing my home-studio system, I attempted recording again in 2011, but after discussing my tracks with producer John Burns, I found that my ability as a musician was not up to the task of realising the vision I had for the album. I now look on these recordings as demos and have shelved the project while I've been concentrating on developing my skills. Meanwhile, I've uploaded the songs as they are to Soundclick so at least they're out there for anyone who wants to hear them. I look forward to the day when I can take the material into a proper studio with a bunch of good musicians and record it with confidence. I'm pleased to say that I'm a lot closer to realising that goal that now, but the album remains shelved for the time being.

08/09/10 - 11th hour pm, GMT. Announcing Free mp3 Download of Two and Two, from this ongoing album project! (26/10/10 the song is now available i-Tunes, the free download no longer available). Enjoy!

08/08/08 - the first part of James' new double-album Eight Your Nature is now available! The first cd is packed with 80 minutes of archive and live material, including the much lauded Rumi, which appeared on the Wayfaring Strangers cd in the US. It's available for download on Soundclick or click the Buy Now button to order the cd. CD Two of studio material will be released in a simple sleeve and booklet to complete the double-case. The mp3 cd of 8 albums will be released with the second phase so that it may include this double-album.







home | gigs | music | images | more | press | contact



© 2008 James Hollingsworth. All rights reserved.